Sarasota Fishing Book

Tips, techniques, forecasts and detailed maps.

Secrets of Fishing Sarasota
About the Book
"
Sarasota Fishing Secrets
" was written to help both the novice and experienced freshwater angler understand inshore saltwater fishing specifically here in Sarasota, Florida. However, virtually all of the information is applicable to the entire west coast of Florida.
This 80 page guide is available for download as a PDF for $6 and includes tackle, rigging, techniques and strategies, monthly fishing forecasts, and articles. It also includes a fishing map of Sarasota Bay south to Blackburn Point with spots that Captain Jim fishes on a daily basis.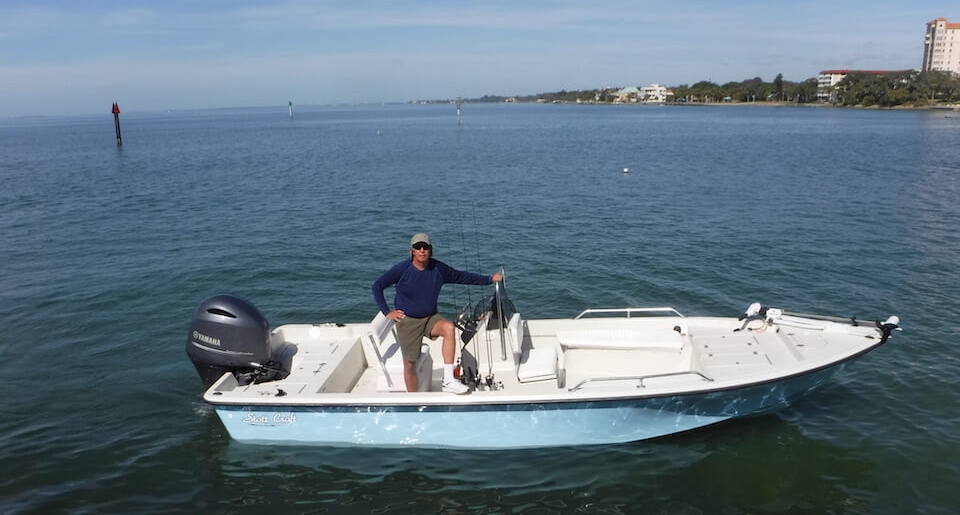 Rods
Reels
Tackle
Inshore Angling
Tactics and Techniques
ARTICLES
Winter Tactics
Inshore Gulf Strategies
Tarpon Fishing
Winter Creek and River Fishing
Summer Snookin
The Best of Both Worlds
September Snappers
Sheepshead Tricks
Mixed Bag
Summer Flats Fishing
Fly Fishing Made Easy
Fall Beach Fishing
Excerpts
Winter Tactics

It was difficult to tell whether a fish was making the rod tip move or whether it was my angler shivering. That question was answered when the rod bowed over and line began peeling off of the reel.

Live Bait

Fishing with live bait will produce the most action for the majority of novice anglers. The two predominant baits used here on the West Coast of Florida are shrimp and baitfish.

Sept Snappers

a relatively untapped fishery in Sarasota in the late summer and early fall. Each year at that time of year schools of mangrove snapper migrate out of the creeks, canals, and backwaters and towards the Gulf of Mexico.

Leaders

In most angling situations a leader will be required. This is sometimes called a "shock leader". Many of the species encountered in our area have sharp teeth and/or raspy gill plates
Fishing Charters
(941) 371-1390 ~ captklopfer@comcast.net
Sarasota, FL offers a wide variety of fishing experiences. Anglers of all ages and skill levels, from children, novices and more experienced clients, will find a charter that is right for them. Captain Jim is USCG licensed and fully insured, has been guiding in Sarasota since 1991, and has the knowledge and experience to help choose the best trip to maximize the enjoyment.